The "Maciejka" company is a brand that offers unique products made of carefully selected and high-quality materials. Its products are distinguished not only by durability and comfort, but also by fashionable design. Designers working on the construction of each model and collection are inspired by the latest trends to provide customers with footwear in line with current stylish expectations. The presented leather ankle boots from the Maciejka brand for the upcoming autumn-winter season are characterized by excellent qualities. The upper is made of high-quality, natural smooth leather in an elegant black color. Soft fleece lining provides comfort and warmth to the feet. The side zipper makes it easy to put on and take off the shoes quickly and easily. There is a triangular rubber on the outside of the upper, which not only helps to adjust the width of the upper to the width of the foot, but is also an interesting decorative element. The sole made of high-quality material perfectly isolates the foot from the ground. A comfortable and stable heel with a block shape and a height of 6 cm, covered with leather with a texture resembling snake skin, adds a feminine character to the shoes. The trim on the upper part of the upper above the heel also has a similar texture. It is a feminine cut that will work well in various weather conditions, perfectly matching both dresses and trousers, adding elegance to both everyday styles and those for special occasions. Don't be left behind and express yourself through fashion with Maciejka!
| Size | Insole lenght(cm) |
| --- | --- |
| 36 | 23,4 |
| 37 | 24,0 |
| 38 | 25,3 |
| 39 | 25,9 |
| 40 | 26,6 |
| 41 | 27,3 |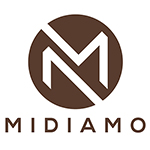 UNIVERSAL SIZE TABLE
HOW TO CHOOSE THE RIGHT SHOE SIZE?
1. Draw the foot on a white sheet of paper and draw two parallel lines, measure the distance between the heel and toe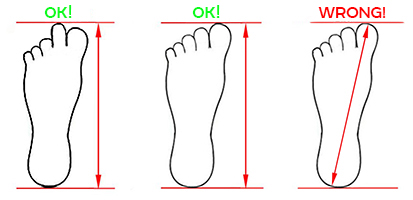 2. If one foot is shorter, choose a size that matches the longer foot: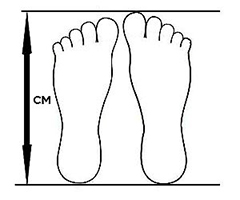 3. For shoes with a round or square toe, the length of the insole should be about 0.5 cm longer than the length of the foot: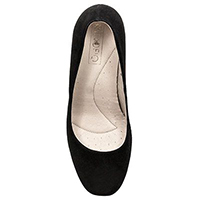 4. For shoes with almond or pointed toe, the length of the insole should be about 0.7 - 1 cm longer than the length of the foot:
5. For slides or sandals, the length of the insole should be equal to the length of the foot: