Maciejka Green pattented Boots 04777-44/00-3
he described Maciejka ankle boots are an extremely elegant model that deserves the attention of every fashionable woman, especially in winter. They are made of high-quality natural patent leather, which gives them a unique character. The color of rotten green/dark olive adds a subtle charm to the shoes, emphasizing their elegance. The slightly creased structure of the leather gives additional charm to this model. The interior of the shoe is lined with warm fleece, providing the user with comfort and protection against the cold. This is especially important on colder days. A flexible sole with a low block-shaped heel, 4.5 cm high, ensures stability and comfort while walking. Additionally, the upper has a black rubber sewn into the front, which not only has a decorative function, but also makes it easier to slip the shoe on. For additional convenience, there is a zipper on the inside. A subtle gold manufacturer's logo decorates the outside of the shoe, adding elegance. The round toe allows freedom of movement for the fingers, and the model is extremely comfortable, allowing confident steps. It fits perfectly with women's styles, adding elegance and class to them. Moreover, as a product originating from Poland, it carries with it the pride of quality and craftsmanship of this country. This is a must-have in the winter wardrobe for every fashionable woman.
Standard (we recommend buying the most frequently worn size)
| Size | Insole length (cm) |
| --- | --- |
| 36 | 24,2 |
| 37 | 24,8 |
| 38 | 25,4 |
| 39 | 26,0 |
| 40 | 26,6 |
| 41 | 27,2 |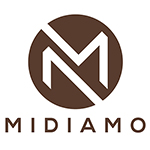 UNIVERSAL SIZE TABLE
HOW TO CHOOSE THE RIGHT SHOE SIZE?
1. Draw the foot on a white sheet of paper and draw two parallel lines, measure the distance between the heel and toe
2. If one foot is shorter, choose a size that matches the longer foot:
3. For shoes with a round or square toe, the length of the insole should be about 0.5 cm longer than the length of the foot:
4. For shoes with almond or pointed toe, the length of the insole should be about 0.7 - 1 cm longer than the length of the foot:
5. For slides or sandals, the length of the insole should be equal to the length of the foot: