Comfortable boots of the Polish brand Maciejka are the perfect choice for women who appreciate the original and feminine style. The upper is made of natural velor leather in a beautiful red color, with a pattern and material imitating horse hair in the back. The boots have a practical zipper closure, which makes them easy to put on and take off. In addition, the zipper stabilizes the foot, providing greater comfort while walking. The interior and insole are made of natural leather. The boots are elegant, thanks to the neat heel, and at the same time very versatile and effective, which is why they can be an interesting and practical addition to any styling. The highest quality materials used in the production of these shoes ensure durability and comfort of use for a long time. Country of production: Poland. Quality: I.
Standard (we recommend buying the most frequently worn size)
| Size | Insole length (cm) |
| --- | --- |
| 36 | 24,4 |
| 37 | 25,0 |
| 38 | 25,7 |
| 39 | 26,4 |
| 40 | 27,0 |
| 41 | 27,5 |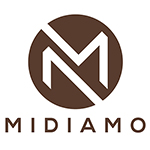 UNIVERSAL SIZE TABLE
HOW TO CHOOSE THE RIGHT SHOE SIZE?
1. Draw the foot on a white sheet of paper and draw two parallel lines, measure the distance between the heel and toe
2. If one foot is shorter, choose a size that matches the longer foot:
3. For shoes with a round or square toe, the length of the insole should be about 0.5 cm longer than the length of the foot:
4. For shoes with almond or pointed toe, the length of the insole should be about 0.7 - 1 cm longer than the length of the foot:
5. For slides or sandals, the length of the insole should be equal to the length of the foot: