Complaints
Complaints about the Goods and the operation of the Online Store
Maciejka Footwear Sp. z o.o. Sp. J. as the Seller is liable to the Customer being a Consumer within the meaning of art. 22 [1] of the Civil Code, under the warranty for defects in the scope specified in the Civil Code, in particular in art. 556 and art. 556 [1] - 556 [3] and subsequent Civil Code.

Claims under the warranty should contain the details of the person or entity submitting the complaint (name and surname or full name, contact details) as well as an indication of the reason for the complaint and the content of the request.

Claims under the warranty should be directed to bok@maciejka.pl along with photographic documentation. The seller undertakes to examine each complaint within 14 days.

If the Customer returns the Goods to the Seller and the complaint is considered positively, the Seller will reimburse the shipping cost incurred by the Customer. You should keep and send to the Seller the proof of posting the parcel with the visible amount borne by the Customer - it can be a photocopy, pdf confirmation, scan or photo sent by e-mail. If the complaint is not accepted, the Seller provides the Customer with the Goods for collection or sends the Goods back to the Customer at his expense, with a postage paid in advance (at the express instruction of the Customer).

In the case of considering a complaint in favor of the Customer - the Seller shall, at his own expense, immediately replace the defective Product with one free of defects or remove the defect. This does not affect the Customer's ability to make a statement about a price reduction or withdrawal from the contract in accordance with the applicable regulations. If the product can not be replaced, the product defect is removed or the price is reduced, the Seller will refund the payment immediately, in accordance with applicable law.

The Seller is not a producer of the Goods.

Differences resulting from the individual settings of the consumer's monitor and / or computer (color, proportions, etc.) cannot be the basis for complaints about the purchased goods. However, the consumer has the right to withdraw from the purchase within 30 days of receipt of the package without giving a reason.

Complaints regarding the provision of electronic services:

The Online Store takes actions to ensure that the website and store websites are fully functioning to the extent that results from the current technical knowledge and undertakes to remove within a reasonable time any technical irregularities reported by customers.

Irregularities related to the functioning of the website and the websites of the Store, the Customer may report in writing to the following address: Maciejka.pl, ul. Strumykowa 7, 62-200 Gniezno, by e-mail address bok@maciejka.pl.

In the complaint, the Customer should describe the type and date of irregularities related to the functioning of the Store.
Download the document: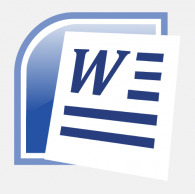 Download the document: