Maciejka is a footwear manufacturing plant since 1997. The brand places great emphasis on the satisfaction of its customers and therefore creates products of the highest quality, using only the best quality natural leather. The presented shoes are the brand's latest proposal for the spring-summer season. The upper of the shoes, soft and reaching to the ankles, is made of a combination of natural grain and velor leather in various patterns and textures in beige and orange. The round toe of the shoes gives the toes a lot of freedom and comfortable positioning of the foot. The shoes have traditional laces that allow you to adjust the upper to the appropriate width. There are zippers on both sides of the upper - the zipper on the outside is a decoration of the model, and the zipper on the inside makes it easy to quickly change shoes. The interior of the shoes is made entirely of natural leather, which prevents sweating of the feet and increases the wearing comfort. The flat and flexible sole is well profiled, ensuring perfect grip and comfort. This model is a proposal for women who appreciate comfort and original, extraordinary design.
| Size | Insole length (cm) |
| --- | --- |
| 36 | 23,9 |
| 37 | 24,4 |
| 38 | 25,2 |
| 39 | 26,0 |
| 40 | 26,6 |
| 41 | 27,2 |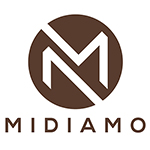 UNIVERSAL SIZE TABLE
HOW TO CHOOSE THE RIGHT SHOE SIZE?
1. Draw the foot on a white sheet of paper and draw two parallel lines, measure the distance between the heel and toe
2. If one foot is shorter, choose a size that matches the longer foot:
3. For shoes with a round or square toe, the length of the insole should be about 0.5 cm longer than the length of the foot:
4. For shoes with almond or pointed toe, the length of the insole should be about 0.7 - 1 cm longer than the length of the foot:
5. For slides or sandals, the length of the insole should be equal to the length of the foot: