Maciejka is an innovative brand, recognized for the quality of its products, advanced construction technology and carefully designed and balanced shapes and patterns. As a result, within a few years it has become a leader on the local market, and its position in the industry is constantly strengthening. The presented leather boots of the brand for the autumn-winter season will certainly attract attention with their unusual design. The upper is made of high-quality natural leather in shades of white and black with an interesting pattern. Numerous stitching and the pointed upper part of the upper give the boots a predatory look. Boots have a side zipper for quick and easy putting on or taking off shoes. Laces allow you to adjust the width of the upper. The brand logo placed on the outer side of the upper emphasizes its uniqueness. The sole made of high-quality material insulates the legs from the ground, and the comfortable and stable pillar-shaped heel adds femininity to the silhouette. The soft leather interior increases wearing comfort and prevents feet from sweating. These leather boots are undoubtedly a model that attracts attention and enlivens every autumn styling. Quality: I. Country of production: Poland.
| Size | Insole lenght(cm) |
| --- | --- |
| 36 | 24,7 |
| 37 | 25,3 |
| 38 | 26,0 |
| 39 | 26,6 |
| 40 | 27,2 |
| 41 | 28,0 |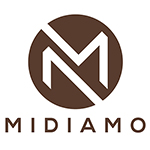 UNIVERSAL SIZE TABLE
HOW TO CHOOSE THE RIGHT SHOE SIZE?
1. Draw the foot on a white sheet of paper and draw two parallel lines, measure the distance between the heel and toe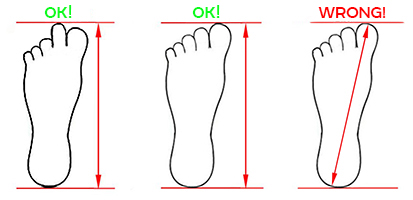 2. If one foot is shorter, choose a size that matches the longer foot: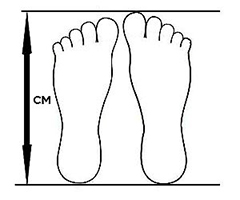 3. For shoes with a round or square toe, the length of the insole should be about 0.5 cm longer than the length of the foot: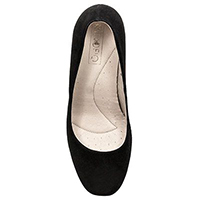 4. For shoes with almond or pointed toe, the length of the insole should be about 0.7 - 1 cm longer than the length of the foot:
5. For slides or sandals, the length of the insole should be equal to the length of the foot: