Effective and at the same time comfortable boots of the Polish brand Maciejka are the perfect proposition for lovers of classic, feminine style. The upper is made of a combination of natural leather and durable, high-quality fabric with a beautiful weave in shades of black, beige and gray. The almond nose, despite its slender shape, allows the fingers a lot of freedom. The openwork upper provides the foot with adequate air circulation, preventing overheating and sweating of the feet. The model is fastened with a convenient zipper which makes it easy to change shoes. The inside of the shoe is made of natural leather, the insole glued with a soft foam affects the comfort and high comfort of use. The low, shapely and stable cylinder-shaped heel naturally slims the leg and is a solid base for the entire figure. Elegant and stylish, yet very universal and effective. They will be perfect for trousers as well as dresses.
| Size | Insole length (cm) |
| --- | --- |
| 36 | 24,4 |
| 37 | 25,0 |
| 38 | 25,7 |
| 39 | 26,4 |
| 40 | 27,0 |
| 41 | 27.5 |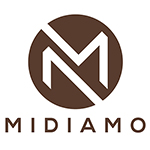 UNIVERSAL SIZE TABLE
HOW TO CHOOSE THE RIGHT SHOE SIZE?
1. Draw the foot on a white sheet of paper and draw two parallel lines, measure the distance between the heel and toe
2. If one foot is shorter, choose a size that matches the longer foot:
3. For shoes with a round or square toe, the length of the insole should be about 0.5 cm longer than the length of the foot:
4. For shoes with almond or pointed toe, the length of the insole should be about 0.7 - 1 cm longer than the length of the foot:
5. For slides or sandals, the length of the insole should be equal to the length of the foot: