Maciejka is a valued Polish brand specializing in the production of women's footwear, in which quality, comfort and style go hand in hand. Here is one of the models that perfectly fits the philosophy of the Maciejka brand. The upper of these shoes is made of natural leather with a beautiful, intense cherry-burgundy color. These are not only color trends, but also a reflection of elegance and classic style. The sole of these shoes is made of flexible, high-quality material that guarantees wearing comfort. It is topped with a transparent block-shaped heel, which is not only stable, but also beautifully slims the leg, adding femininity to the entire silhouette. The inside of the shoes and the insole lined with soft foam are made of a pleasant fabric that ensures comfort of use for a long time. This footwear ensures comfort, regardless of the situation. An additional decorative element is elastic rubber sewn on both sides of the upper. In addition to the function of stabilizing and adjusting the shoes to the width of the foot, they add originality and an interesting stylistic accent. A subtle, metal brand logo placed on the outer side of the heel emphasizes the high quality and prestige of the Maciejka brand. These shoes are an ideal choice for many occasions - from work to university. , to active recreation in the city. Comfort and attractive appearance are the distinguishing features of this model, which will be appreciated by women who value style, quality and convenience.
| Size | Insole length (cm) |
| --- | --- |
| 36 | 24,9 |
| 37 | 25,6 |
| 38 | 26,2 |
| 39 | 26,8 |
| 40 | 27,4 |
| 41 | 28,0 |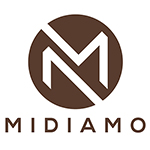 UNIVERSAL SIZE TABLE
HOW TO CHOOSE THE RIGHT SHOE SIZE?
1. Draw the foot on a white sheet of paper and draw two parallel lines, measure the distance between the heel and toe
2. If one foot is shorter, choose a size that matches the longer foot:
3. For shoes with a round or square toe, the length of the insole should be about 0.5 cm longer than the length of the foot:
4. For shoes with almond or pointed toe, the length of the insole should be about 0.7 - 1 cm longer than the length of the foot:
5. For slides or sandals, the length of the insole should be equal to the length of the foot: