Maciejka Silver Flat Shoes 02962-11/00-5
Maciejka women's footwear is not only a combination of excellent aesthetic values, but also practical nature, which makes it an extraordinary proposition for women of different ages and with different lifestyles. Thanks to the variety of styles and color versions, every woman can find a model perfectly suited to the occasion and season. The presented women's shoes are a real gem in the Maciejka brand's offer, which impresses with its attention to detail and innovative design. The silver upper, made of natural grain leather, is not only aesthetic, but also durable. The 5.5 cm wide elastic band perfectly adapts the shoes to the width of the foot, ensuring stability and comfort of wearing. The inside of the shoe is also of great importance. Both the lining and the profiled, soft insole are made of leather, which increases the comfort of use. A sole made of high-quality material, composed of twelve rectangular segments, ensures stability and comfort while walking. The modern and fashionable design of the shoes makes them versatile and fits various styles. They match perfectly with both dresses and trousers or shorts, emphasizing the individual style of each woman. These are footwear that combine fashion with functionality, meeting the expectations of the most demanding customers.
| Size | Insole lenght(cm) |
| --- | --- |
| 36 | 24,2 |
| 37 | 24,8 |
| 38 | 25,2 |
| 39 | 26,0 |
| 40 | 26,8 |
| 41 | 27,6 |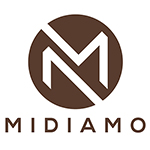 UNIVERSAL SIZE TABLE
HOW TO CHOOSE THE RIGHT SHOE SIZE?
1. Draw the foot on a white sheet of paper and draw two parallel lines, measure the distance between the heel and toe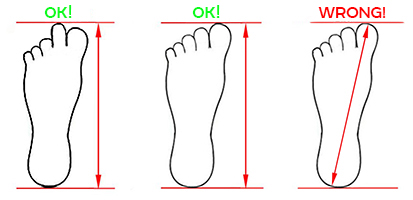 2. If one foot is shorter, choose a size that matches the longer foot: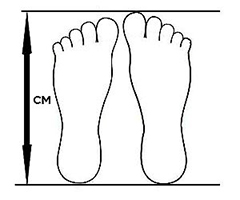 3. For shoes with a round or square toe, the length of the insole should be about 0.5 cm longer than the length of the foot: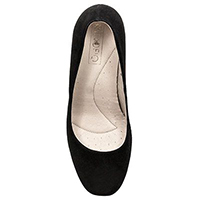 4. For shoes with almond or pointed toe, the length of the insole should be about 0.7 - 1 cm longer than the length of the foot:
5. For slides or sandals, the length of the insole should be equal to the length of the foot: