Maciejka Ginger Flat Shoes
The Maciejka brand is distinguished by extensive experience and concern for understanding customer needs, which results in the creation of unique footwear models. The presented women's shoes are another manifestation of this care, offering innovative styles made of the highest quality leather. The ankle-length upper of these shoes is made by combining natural velor, smooth, openwork and grain leather, which gives the shoes character and a unique look. A fancy cutout on the outer side of the upper near the ankle with a decorative strap and numerous subtle, hand-made stitchings are an additional decoration, emphasizing the originality of the model. The light, slightly rusty sole is a comfortable 4.5 cm high platform that perfectly isolates the feet from the ground, ensuring stability. silhouette. The interior of the shoes is entirely covered with natural leather, which guarantees comfort of use. The side zipper makes it much easier to put on and take off the shoes, and the strap with a delicate buckle allows you to adjust the width of the upper to your individual needs. There is a subtle brand logo on the tongue, emphasizing its authenticity. This model of shoes combines high comfort of use with an attractive appearance, which makes them perfect for work, university or running around the city. It is footwear that meets expectations in terms of style, comfort and quality, making everyday use a pleasant and fashionable experience.
| Size | Insole length (cm) |
| --- | --- |
| 36 | 23,6 |
| 37 | 24,4 |
| 38 | 25,0 |
| 39 | 25,5 |
| 40 | 26,4 |
| 41 | 27,0 |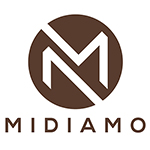 UNIVERSAL SIZE TABLE
HOW TO CHOOSE THE RIGHT SHOE SIZE?
1. Draw the foot on a white sheet of paper and draw two parallel lines, measure the distance between the heel and toe
2. If one foot is shorter, choose a size that matches the longer foot:
3. For shoes with a round or square toe, the length of the insole should be about 0.5 cm longer than the length of the foot:
4. For shoes with almond or pointed toe, the length of the insole should be about 0.7 - 1 cm longer than the length of the foot:
5. For slides or sandals, the length of the insole should be equal to the length of the foot: