Maciejka is a reputable footwear company with extensive experience on the market. Its priority is to combine comfort with fashionable design, which can be seen in each shoe model, as well as in its approach to production. The company focuses on sourcing the highest quality raw materials and using modern technologies in the footwear production process.Enriching its collection, the Maciejka brand has introduced another unique model of pumps, which feature a flat, comfortable heel and an elegant almond toe. The upper of the shoes was made of high-quality natural grain leather of a beautiful brown-red color, which gives the shoes a unique character.The interior of the shoes is also composed of natural leather, providing users with maximum comfort. In addition, the leather insole padded with soft foam increases the comfort of wearing. Flat sole with a low, stable heel, lined with leather, is made of high-quality, flexible material, which guarantees durability and comfort.One of the unique elements of this model is a large metal ball placed on the front of the shoe, which adds a subtle decorative touch. These pumps are not only stylish, but also very comfortable, providing a great sense of comfort and confidence whether you pair them with pants or a dress.In conclusion, the Maciejka brand continues its commitment to designing footwear that combines comfort and fashion, and this model of pumps is a perfect reflection of this approach.
| Size | Insole length (cm) |
| --- | --- |
| 36 | 24,2 |
| 37 | 24,8 |
| 38 | 25,4 |
| 39 | 26,0 |
| 40 | 26,6 |
| 41 | 27,2 |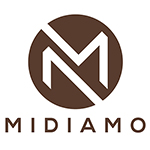 UNIVERSAL SIZE TABLE
HOW TO CHOOSE THE RIGHT SHOE SIZE?
1. Draw the foot on a white sheet of paper and draw two parallel lines, measure the distance between the heel and toe
2. If one foot is shorter, choose a size that matches the longer foot:
3. For shoes with a round or square toe, the length of the insole should be about 0.5 cm longer than the length of the foot:
4. For shoes with almond or pointed toe, the length of the insole should be about 0.7 - 1 cm longer than the length of the foot:
5. For slides or sandals, the length of the insole should be equal to the length of the foot: