Ballerinas are an inseparable element of every woman's wardrobe, regardless of age and fashion preferences.
With each year, the offer of ballerinas is getting bigger, and designers present more and more interesting patterns and colors.
In our online store, we present exceptionally comfortable and timeless ballerinas by Maciejka.
The top of these ballerinas is made of high-quality natural grain leather in black, which gives them elegance and class.
The upper part of the upper has been trimmed with a narrow, black elastic band, which allows you to adjust the width of the upper to individual needs.
Thanks to this, you can be sure that the ballerinas will fit perfectly on your foot.
The interior of the ballerinas is also covered with leather, and the soft insole raises the comfort of use to a much higher level.
Maciejka takes care of every detail to keep you comfortable throughout the day, no matter how busy your lifestyle is.
The black, flexible sole made of high-quality material ensures stability and comfort while walking.
Well profiled, perfectly adapts to your foot, giving you a sense of confidence at every step.
Whether you're going to work, college, shopping or meeting friends, these ballet flats are the perfect choice.
This model of ballerinas will be perfect for any stylization, from dresses to trousers.
It is timeless and universal, suitable for different occasions and ages.
Use them to create your unique, elegant look that will attract the attention of others.
To sum up, the Maciejka ballerinas offered by our store are a combination of comfort, style and timeless elegance.
Made of high-quality materials, these ballerinas not only provide a great fit, but also durability.
Choose Maciejka and enjoy the comfort and fashionable look every day.
| Size | Insole length (cm) |
| --- | --- |
| 36 | 23,9 |
| 37 | 24,4 |
| 38 | 25,2 |
| 39 | 26,0 |
| 40 | 26,6 |
| 41 | 27,2 |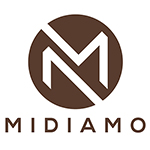 UNIVERSAL SIZE TABLE
HOW TO CHOOSE THE RIGHT SHOE SIZE?
1. Draw the foot on a white sheet of paper and draw two parallel lines, measure the distance between the heel and toe
2. If one foot is shorter, choose a size that matches the longer foot:
3. For shoes with a round or square toe, the length of the insole should be about 0.5 cm longer than the length of the foot:
4. For shoes with almond or pointed toe, the length of the insole should be about 0.7 - 1 cm longer than the length of the foot:
5. For slides or sandals, the length of the insole should be equal to the length of the foot: