The Maciejka brand is a Polish footwear company known for the production of high-quality footwear made of the best raw materials, mainly natural leather. The upper is made of soft natural velor leather, which ensures not only a unique appearance, but also comfort of wearing. The unique pattern on the upper, imitating snake skin, adds originality and style to the shoes. The model is characterized by an open heel and a delicate, almond toe, which gives the shoes subtlety and elegance. A strap with a rubber insert additionally stabilizes the pumps on the leg, ensuring a secure fit. A 7 cm high heel, decorated with the same pattern as the upper, gives the shoes an elegant look and makes them suitable for many styles. The interior of the shoe and the insole are lined with natural leather, which guarantees convenience and comfort during use. These Maciejka pumps are a combination of unique design and high quality workmanship. They are a perfect proposition for women who value originality, comfort and elegance in footwear.
| Size | Insole lenght(cm) |
| --- | --- |
| 36 | 24,0 |
| 37 | 24,6 |
| 38 | 25,2 |
| 39 | 26,0 |
| 40 | 26,5 |
| 41 | 27,4 |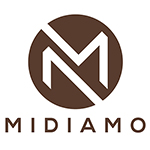 UNIVERSAL SIZE TABLE
HOW TO CHOOSE THE RIGHT SHOE SIZE?
1. Draw the foot on a white sheet of paper and draw two parallel lines, measure the distance between the heel and toe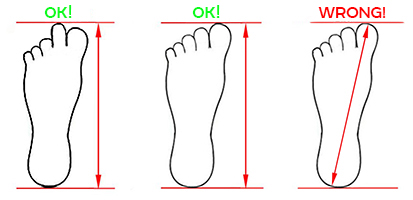 2. If one foot is shorter, choose a size that matches the longer foot: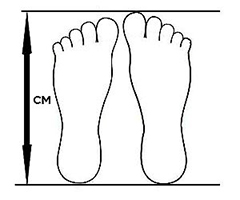 3. For shoes with a round or square toe, the length of the insole should be about 0.5 cm longer than the length of the foot: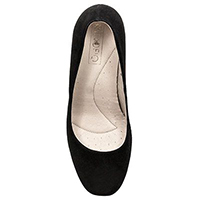 4. For shoes with almond or pointed toe, the length of the insole should be about 0.7 - 1 cm longer than the length of the foot:
5. For slides or sandals, the length of the insole should be equal to the length of the foot: