The Maciejka brand, known and appreciated for innovative design and attention to detail, has introduced an extremely attractive model of women's sandals that perfectly represent its values: a beautiful palette of colors, comfort and timeless style. The described sandals are typically summer, look extremely attractive and guarantee comfort on warm days. The upper of these beautiful sandals is made of high-quality natural velor leather, which gives the shoes elegance. Green and black colors, combined with gold-colored grain leather inserts, create an extremely harmonious combination of colors that attracts attention. The upper is mounted on rubber straps, which allows the footwear to better fit the shape of the foot, ensuring comfort of wearing. The model is fastened with a buckle, which additionally allows the sandals to fit perfectly to the foot. The inside of the sandals is lined with a soft, foam-glued insole made of natural leather, which guarantees walking comfort even when worn for a long time. The 7.5 cm high block heel provides a solid base for the figure, adding a few centimeters of height, and the round, open toe ensures freedom of movement and comfort for the toes. These comfortable, unique Maciejka sandals are the perfect complement to summer styling. They match perfectly with various clothes, adding elegance and character to every women's outfit. An indispensable element of your summer styling that will emphasize your individual style and make you feel comfortable and confident.
Standard (we recommend buying the most frequently worn size)
| Size | Insole length (cm) |
| --- | --- |
| 36 | 23,6 |
| 37 | 24,2 |
| 38 | 24,9 |
| 39 | 25,6 |
| 40 | 26,2 |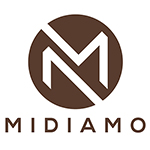 UNIVERSAL SIZE TABLE
HOW TO CHOOSE THE RIGHT SHOE SIZE?
1. Draw the foot on a white sheet of paper and draw two parallel lines, measure the distance between the heel and toe
2. If one foot is shorter, choose a size that matches the longer foot:
3. For shoes with a round or square toe, the length of the insole should be about 0.5 cm longer than the length of the foot:
4. For shoes with almond or pointed toe, the length of the insole should be about 0.7 - 1 cm longer than the length of the foot:
5. For slides or sandals, the length of the insole should be equal to the length of the foot: