We invite you to familiarize yourself with women's Maciejka sandals - a great choice for the summer! The upper is made of velor leather in a warm yellow shade that adds energy and liveliness to any styling. The front of the sandal is decorated with colorful stripes with a unique pattern that attracts attention and distinguishes these sandals from others.
Sandals have a round, open toe that allows free movement of the fingers and provides comfort while walking. The interior and insole are made of natural leather, which guarantees a high level of comfort and breathability. The sole made of high-quality material on a wedge heel with a height of 6.5 centimeters ensures stability and an elegant look.
The strap with a buckle above the ankle helps to keep the sandal on the foot, which is especially important during intense walks or dancing at parties. Women's Maciejka sandals are a combination of comfort, style and functionality that are perfect for warm days. Thanks to them you will feel special and you will always be on top!
Standard (we recommend buying the most frequently worn size)
| Size | Insole length (cm) |
| --- | --- |
| 36 | 23,0 |
| 37 | 23,6 |
| 38 | 24,5 |
| 39 | 25,0 |
| 40 | 25,7 |
| 41 | 26,5 |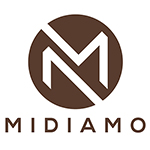 UNIVERSAL SIZE TABLE
HOW TO CHOOSE THE RIGHT SHOE SIZE?
1. Draw the foot on a white sheet of paper and draw two parallel lines, measure the distance between the heel and toe
2. If one foot is shorter, choose a size that matches the longer foot:
3. For shoes with a round or square toe, the length of the insole should be about 0.5 cm longer than the length of the foot:
4. For shoes with almond or pointed toe, the length of the insole should be about 0.7 - 1 cm longer than the length of the foot:
5. For slides or sandals, the length of the insole should be equal to the length of the foot: