The proposed shoes of the Polish brand Maciejka are not only original, but also comfortable footwear ideal for lovers of ethnic and feminine style. Their openwork upper is made of natural velor leather in green, which gives them character. Thanks to the high-quality materials from which they were made, they ensure long-term use. The footwear has a zipper closure at the back of the upper, which makes it easy to put them on and take them off. In addition, the laces ensure proper stabilization of the foot, which increases the wearing comfort. The interior of the shoe and the insole are made of natural leather, which increases the comfort of walking. The model has a closed round toe and a 6 cm block heel, which gives them an elegant look. Maciejki's shoes are very versatile footwear that can be successfully used as an interesting and practical addition to any type of styling.
Standard (we recommend buying the most frequently worn size)
| Size | Insole length (cm) |
| --- | --- |
| 36 | 24,4 |
| 37 | 25,0 |
| 38 | 25,7 |
| 39 | 26,4 |
| 40 | 27,0 |
| 41 | 27.5 |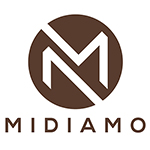 UNIVERSAL SIZE TABLE
HOW TO CHOOSE THE RIGHT SHOE SIZE?
1. Draw the foot on a white sheet of paper and draw two parallel lines, measure the distance between the heel and toe
2. If one foot is shorter, choose a size that matches the longer foot:
3. For shoes with a round or square toe, the length of the insole should be about 0.5 cm longer than the length of the foot:
4. For shoes with almond or pointed toe, the length of the insole should be about 0.7 - 1 cm longer than the length of the foot:
5. For slides or sandals, the length of the insole should be equal to the length of the foot: