We present impressive and extremely comfortable shoes by the Polish brand Maciejka, perfect for lovers of classic and feminine style.
The upper is made of natural velor leather in a deep navy blue color.
The rounded toe ensures free positioning of the fingers, which translates into the comfort of wearing shoes.
The inside of the shoe is also made of natural leather, which ensures adequate ventilation and comfort.
The insole glued with soft foam additionally increases convenience and comfort during use.
A flat, shapely and stable heel, naturally slimming the leg, is a solid basis for the whole figure.
Traditional laces stabilize the shoes on the feet, allowing the upper to be adjusted to the individual width.
A delicate brand logo is placed on the outside of the heel.
These shoes are perfect both in combination with trousers and a dress, for women who appreciate a classic, harmonious style.
| Size | Insole length (cm) |
| --- | --- |
| 36 | 23,6 |
| 37 | 24,4 |
| 38 | 25,0 |
| 39 | 25,5 |
| 40 | 26,4 |
| 41 | 27.0 |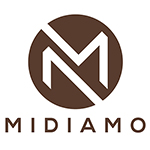 UNIVERSAL SIZE TABLE
HOW TO CHOOSE THE RIGHT SHOE SIZE?
1. Draw the foot on a white sheet of paper and draw two parallel lines, measure the distance between the heel and toe
2. If one foot is shorter, choose a size that matches the longer foot:
3. For shoes with a round or square toe, the length of the insole should be about 0.5 cm longer than the length of the foot:
4. For shoes with almond or pointed toe, the length of the insole should be about 0.7 - 1 cm longer than the length of the foot:
5. For slides or sandals, the length of the insole should be equal to the length of the foot: