Effective and at the same time comfortable shoes of the Polish brand Maciejka are an excellent proposition for lovers of a classic, feminine style.
Their upper is made of black natural velor leather, adding elegance and style.
The rounded nose ensures comfort and free positioning of the fingers, which is important for the comfort of wearing.
The inside of the shoes is also made of natural leather, which translates into durability and excellent breathability.
The insole glued with soft foam increases the comfort of use, providing softness and support.
A flat, shapely and stable heel not only slims the leg, but also provides a solid basis for the entire figure, ensuring the certainty of steps.
Traditional laces allow you to stabilize the shoes on the foot and adjust the upper to individual preferences and foot width.
On the delicate brand logo placed on the outside of the heel, you can recognize their reputation and quality of workmanship.
These shoes are perfect for both trousers and dresses, perfectly matching the classic, balanced style.
They provide not only elegance, but also the comfort that women expect.
| Size | Insole length (cm) |
| --- | --- |
| 36 | 23,6 |
| 37 | 24,4 |
| 38 | 25,0 |
| 39 | 25,5 |
| 40 | 26,4 |
| 41 | 27.0 |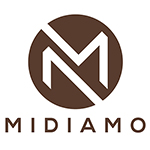 UNIVERSAL SIZE TABLE
HOW TO CHOOSE THE RIGHT SHOE SIZE?
1. Draw the foot on a white sheet of paper and draw two parallel lines, measure the distance between the heel and toe
2. If one foot is shorter, choose a size that matches the longer foot:
3. For shoes with a round or square toe, the length of the insole should be about 0.5 cm longer than the length of the foot:
4. For shoes with almond or pointed toe, the length of the insole should be about 0.7 - 1 cm longer than the length of the foot:
5. For slides or sandals, the length of the insole should be equal to the length of the foot: