Maciejka Women's Leather Black Pumps
We invite you to our store, where we present you extremely elegant and stylish women's pumps by Maciejka. Made of the highest quality velor leather in an elegant black color, these shoes are the perfect choice for women who value comfort and fashionable design. The interior of the shoes is lined with natural leather, which ensures maximum comfort of use. In addition, the soft leather insole ensures a perfect fit to the foot, making walking in these shoes a pure pleasure. The sole made of high-quality plastic guarantees excellent grip and durability, which makes these pumps not only elegant, but also practical and durable. The 7-centimeter corrugated heel adds extraordinary elegance to the shoes and makes women feel exceptionally feminine in them. Thanks to their original design and the highest quality materials, these pumps will certainly attract attention and become the perfect complement to the wardrobe of every fashionable woman.
| Size | Insole length (cm) |
| --- | --- |
| 36 | 24,2 |
| 37 | 24,8 |
| 38 | 25,4 |
| 39 | 26,0 |
| 40 | 26,6 |
| 41 | 27.2 |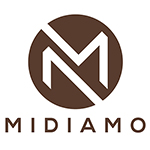 UNIVERSAL SIZE TABLE
HOW TO CHOOSE THE RIGHT SHOE SIZE?
1. Draw the foot on a white sheet of paper and draw two parallel lines, measure the distance between the heel and toe
2. If one foot is shorter, choose a size that matches the longer foot:
3. For shoes with a round or square toe, the length of the insole should be about 0.5 cm longer than the length of the foot:
4. For shoes with almond or pointed toe, the length of the insole should be about 0.7 - 1 cm longer than the length of the foot:
5. For slides or sandals, the length of the insole should be equal to the length of the foot: