The Maciejka brand is a Polish manufacturer of women's shoes, known for using the highest quality natural leather, which provides customers with comfort, convenience and style. Maciejka models perfectly match current trends, combining them with elements of classic style, which makes the brand's shoes both fashionable and timeless. The company's priority is customer satisfaction, which is why they focus on high quality, compliance with market expectations and innovation in footwear design. The described model of shoes is a perfect example of the Maciejka brand's offer. The upper of these shoes is made of a combination of high-quality natural patent leather in an intense red color and grain leather in an elegant shade of black. These colors give the shoes a distinctive character and make them an original styling element. The sole of these shoes is made of flexible, high-quality material, which guarantees comfort of use. The flat, square heel additionally affects stability and comfort while walking. The interior of the shoe and the insole are made of soft fabric, which ensures comfort of wearing all day long. Lacing on the front of the upper allows for a perfect fit of the footwear to the foot, and also adds character to these shoes. The combination of high comfort of use and attractive appearance is a characteristic feature of these shoes. If you value comfort and originality, this model will certainly meet your expectations. These shoes were manufactured in Poland, which further confirms the Maciejka brand's care for the quality of its products and local prestige. The quality is rated at the highest level (I).
Standard (we recommend buying the most frequently worn size)
| Size | Insole length (cm) |
| --- | --- |
| 36 | 24,3 |
| 37 | 25,0 |
| 38 | 25,5 |
| 39 | 26,4 |
| 40 | 26,9 |
| 41 | 27.5 |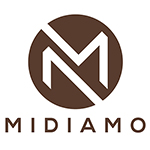 UNIVERSAL SIZE TABLE
HOW TO CHOOSE THE RIGHT SHOE SIZE?
1. Draw the foot on a white sheet of paper and draw two parallel lines, measure the distance between the heel and toe
2. If one foot is shorter, choose a size that matches the longer foot:
3. For shoes with a round or square toe, the length of the insole should be about 0.5 cm longer than the length of the foot:
4. For shoes with almond or pointed toe, the length of the insole should be about 0.7 - 1 cm longer than the length of the foot:
5. For slides or sandals, the length of the insole should be equal to the length of the foot: