Maciejka Women's leather shoes Yellow
Maciejka is one of the leading footwear brands on the Polish market and also gaining recognition abroad. This company is characterized by the production of footwear based on natural leather and the highest quality components, which guarantees reliability and comfort of use. The presented model of shoes is a sports design in an energetic yellow color, with a lacquered pattern resembling snake or reptile skin. Both the upper of the shoe and the insole are made of high-quality natural leather, which translates into comfort of use and durability of the footwear. An additional advantage of this model is the practical single Velcro fastening, which makes it easier to put on and take off the shoes and allows for quick adjustment to individual needs. Maciejka shoes are light, which makes them an ideal choice for active women who value comfort and functionality in everyday life. Additionally, the universal nature of this model makes it a perfect fit for various styles, combining practicality, comfort and unique design.
Standard (we recommend buying the most frequently worn size)
| Size | Insole length (cm) |
| --- | --- |
| 37 | 24,5 |
| 38 | 25,0 |
| 39 | 25,5 |
| 40 | 26,2 |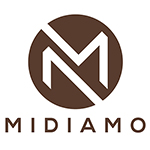 UNIVERSAL SIZE TABLE
HOW TO CHOOSE THE RIGHT SHOE SIZE?
1. Draw the foot on a white sheet of paper and draw two parallel lines, measure the distance between the heel and toe
2. If one foot is shorter, choose a size that matches the longer foot:
3. For shoes with a round or square toe, the length of the insole should be about 0.5 cm longer than the length of the foot:
4. For shoes with almond or pointed toe, the length of the insole should be about 0.7 - 1 cm longer than the length of the foot:
5. For slides or sandals, the length of the insole should be equal to the length of the foot: