The presented model of Maciejka women's boots is a combination of original design, high-quality raw materials and comfort of use, which makes it an excellent proposition for the autumn-winter season. The boots are distinguished not only by a pattern imitating crocodile skin, but also by a classic black color, which adds elegance and makes them timeless. The upper of the boots is made of patent natural leather with a characteristic pattern imitating crocodile skin and black fabric. The rounded toe allows you to place your fingers freely, ensuring comfort of use. A comfortable zipper about 20 cm long on the inside of the upper makes it easier to put on and take off the shoes. The width of the upper at the top is 38 cm (in size 38), which gives adequate freedom of movement and comfort for the legs. The interior of the boots and the insole are lined with a soft and pleasant to the touch fabric, ensuring comfort and convenience for the feet when worn. The sole made of high-quality material is 3 cm high at the front and 7.5 cm high, which gives the shoes elegance and sophistication. Additionally, the sole is well-shaped and perfectly insulates the feet from the ground, protecting them against cold and moisture. This model fits beautifully on the leg, slightly slimming it and giving a wonderful look to the entire figure. If you are looking for a combination of style, comfort and original design, this model of Maciejka boots will be the perfect choice. Order today and enjoy them for many seasons, adding freshness and interesting character to your styling.
| Size | Insole length (cm) |
| --- | --- |
| 36 | 23,6 |
| 37 | 24,4 |
| 38 | 25,0 |
| 39 | 25,5 |
| 40 | 26,4 |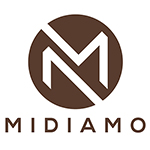 UNIVERSAL SIZE TABLE
HOW TO CHOOSE THE RIGHT SHOE SIZE?
1. Draw the foot on a white sheet of paper and draw two parallel lines, measure the distance between the heel and toe
2. If one foot is shorter, choose a size that matches the longer foot:
3. For shoes with a round or square toe, the length of the insole should be about 0.5 cm longer than the length of the foot:
4. For shoes with almond or pointed toe, the length of the insole should be about 0.7 - 1 cm longer than the length of the foot:
5. For slides or sandals, the length of the insole should be equal to the length of the foot: