Maciejka's openwork low-heeled sandals are elegant footwear with a refined and light design. The upper of the sandals is characterized by an openwork pattern that gives the footwear a delicate and stylish look. The openwork design allows the foot to breathe freely and adds lightness to the entire structure. The sandals have a low heel, which makes them perfect everyday footwear. The low heel ensures comfort and stability when walking, which is especially important for people who value comfort. The sandal's footbed is designed with comfort in mind, keeping your foot soft and supported. Thanks to this, the sandals are pleasant to wear for a long time. The Maciejka brand is famous for the elegance of its products. Low-heeled openwork sandals are distinguished by aesthetic and careful workmanship, which gives them a refined character. Low-heeled openwork sandals are footwear that can be worn both every day and for more formal occasions. They are very universal and can perfectly match various styles of clothing. To sum up, Maciejka openwork low-heeled sandals are elegant and comfortable footwear with an openwork structure, perfect for summer days. A comfortable low heel and careful workmanship make them an attractive choice for people looking for stylish and functional footwear.
| Size | Insole length (cm) |
| --- | --- |
| 36 | 23,4 |
| 37 | 24,1 |
| 38 | 24,8 |
| 39 | 25,5 |
| 40 | 26,2 |
| 41 | 26,9 |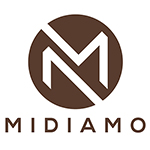 UNIVERSAL SIZE TABLE
HOW TO CHOOSE THE RIGHT SHOE SIZE?
1. Draw the foot on a white sheet of paper and draw two parallel lines, measure the distance between the heel and toe
2. If one foot is shorter, choose a size that matches the longer foot:
3. For shoes with a round or square toe, the length of the insole should be about 0.5 cm longer than the length of the foot:
4. For shoes with almond or pointed toe, the length of the insole should be about 0.7 - 1 cm longer than the length of the foot:
5. For slides or sandals, the length of the insole should be equal to the length of the foot: