White women's shoes from Maciejka, you can emphasize the high quality of workmanship, comfort of wearing and unique design. The shoes are made of the highest quality, natural leather, which guarantees durability and comfort of use. It is also a material that allows the foot to breathe, which is important, especially on warmer days. Thanks to the production technology used, the shoes are light, which additionally increases wearing comfort. The grain leather is soft and the sole is flexible, allowing you to move freely. Thanks to the use of natural leather and a light construction, the shoes are airy, which is especially important in the summer, ensuring thermal comfort for the foot. The white color of the shoes is classic and universal, which makes them a perfect complement to many different styles, from casual to more formal. The unique design of the upper with practical lacing adds an individual character to the shoes. These are the details that make the shoes unique and original. The design of the sole, interior and insoles made of natural leather ensure comfort of use throughout the day, which is especially important in the case of everyday footwear. White women's shoes from Maciejka are footwear that combines high quality workmanship, comfort and fashionable design. They are a universal addition to various styles, ensuring comfort and style for a long time.
| Size | Insole length (cm) |
| --- | --- |
| 36 | 23,6 |
| 37 | 24,4 |
| 38 | 25,0 |
| 39 | 25,5 |
| 40 | 26,4 |
| 41 | 27.0 |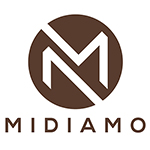 UNIVERSAL SIZE TABLE
HOW TO CHOOSE THE RIGHT SHOE SIZE?
1. Draw the foot on a white sheet of paper and draw two parallel lines, measure the distance between the heel and toe
2. If one foot is shorter, choose a size that matches the longer foot:
3. For shoes with a round or square toe, the length of the insole should be about 0.5 cm longer than the length of the foot:
4. For shoes with almond or pointed toe, the length of the insole should be about 0.7 - 1 cm longer than the length of the foot:
5. For slides or sandals, the length of the insole should be equal to the length of the foot: