Maciejka is a valued footwear brand with an established reputation both on the domestic market and abroad. Maciejka is a brand that draws on the tradition of footwear craftsmanship, focusing on quality and comfort. Its production is based on the highest quality natural leather and carefully selected components. This brand's footwear is distinguished by solid workmanship, which makes the shoes durable and comfortable to wear. Paying attention to detail, Maciejka offers shoes in line with current fashion trends, while maintaining comfort of use. The presented model of shoes is a perfect example of combining sports style with elegance. They are made of white natural leather, which gives them a fresh, sporty look. The upper with an openwork front and rubber inserts on the sides allows the footwear to be better adjusted to the width of the foot, which is an innovative and practical solution. The white rubber sole with a colorful plant pattern not only adds character to the shoes, but is also very flexible, which increases the comfort of use. This model is characterized by lightness and universality, matching various styles. These are perfect footwear for active women who value comfort and functionality in everyday life. The Maciejka brand is synonymous with quality, tradition and modernity in the world of footwear. The presented model of shoes is a perfect example of combining comfort with original design, a proposition for women who value comfort and style in equal measure.
| Size | Insole length (cm) |
| --- | --- |
| 36 | 23,6 |
| 37 | 24,4 |
| 38 | 25,0 |
| 39 | 25,5 |
| 40 | 26,4 |
| 41 | 27,0 |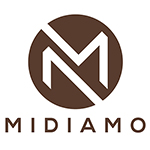 UNIVERSAL SIZE TABLE
HOW TO CHOOSE THE RIGHT SHOE SIZE?
1. Draw the foot on a white sheet of paper and draw two parallel lines, measure the distance between the heel and toe
2. If one foot is shorter, choose a size that matches the longer foot:
3. For shoes with a round or square toe, the length of the insole should be about 0.5 cm longer than the length of the foot:
4. For shoes with almond or pointed toe, the length of the insole should be about 0.7 - 1 cm longer than the length of the foot:
5. For slides or sandals, the length of the insole should be equal to the length of the foot: