Original women's shoes by MACIEJKA are the quintessence of style, comfort and high-quality workmanship. The upper of these unique shoes is made of high-quality natural suede leather in an elegant dark beige color. This finish gives the shoes not only an aesthetic appearance, but also durability and character. Inside the shoe we find the soft comfort of natural leather, both in the form of an insole and as a lining. This is attention to detail, which translates into exceptional comfort of wearing the shoes for a long time. The original decoration of these shoes is a chain placed at the front. These are details that give character and a unique look. The sole made of high-quality material is a massive platform that ensures stability and comfort while walking. It optically lengthens the figure thanks to the 5 cm high heel, and the front platform is 3.5 cm high. It is a combination of comfort and style that makes these shoes an ideal addition to many everyday styles. These original women's shoes by MACIEJKA are an expression of unique design and attention to detail. They fit perfectly into current trends, adding style and elegance to every woman's styling.
Standard (we recommend buying the most frequently worn size)
| Size | Insole length (cm) |
| --- | --- |
| 36 | 23,8 |
| 37 | 24,4 |
| 38 | 25,0 |
| 39 | 25,6 |
| 40 | 26,2 |
| 41 | 26,9 |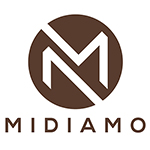 UNIVERSAL SIZE TABLE
HOW TO CHOOSE THE RIGHT SHOE SIZE?
1. Draw the foot on a white sheet of paper and draw two parallel lines, measure the distance between the heel and toe
2. If one foot is shorter, choose a size that matches the longer foot:
3. For shoes with a round or square toe, the length of the insole should be about 0.5 cm longer than the length of the foot:
4. For shoes with almond or pointed toe, the length of the insole should be about 0.7 - 1 cm longer than the length of the foot:
5. For slides or sandals, the length of the insole should be equal to the length of the foot: