Maciejka Red Straw Low Shoes
Maciejka is a renowned Polish footwear company with many years of experience in the production of high-quality women's shoes. It specializes in the use of natural leather, which is soft, delicate and extremely durable. The Maciejka brand is famous for using the highest quality natural leather, which ensures durability and comfort of use. The presented model is sneakers that combine comfort and unique style. They perfectly meet the expectations of people who value comfort and originality. The upper of the sneakers is made in a style reminiscent of a straw weave in shades of red and beige. This gives the shoes a unique and original look. The interior of the shoe is a combination of fabric and natural leather, which guarantees wearing comfort. The insole is also made of natural leather, ensuring comfort of use. The sole is made of high-quality wedge-shaped material, which not only emphasizes the style of the sneakers, but also ensures comfort and stability of use. Traditional laces allow you to adjust the upper to the required foot width, which increases the comfort of wearing the shoes. These sneakers are perfect footwear for people who value urban style, comfort and originality. They are perfect for many everyday situations. The presented model of Maciejka sneakers is a combination of comfort, unique style and high-quality workmanship. The use of high-quality natural leather and innovative design make these shoes attractive and eye-catching. They fit perfectly into the urban lifestyle, expressing individuality and fashion taste.
| Size | Insole lenght(cm) |
| --- | --- |
| 36 | 23,4 |
| 37 | 24,0 |
| 38 | 24,6 |
| 39 | 25,3 |
| 40 | 26,0 |
| 41 | 26,8 |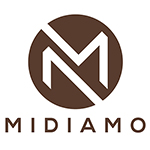 UNIVERSAL SIZE TABLE
HOW TO CHOOSE THE RIGHT SHOE SIZE?
1. Draw the foot on a white sheet of paper and draw two parallel lines, measure the distance between the heel and toe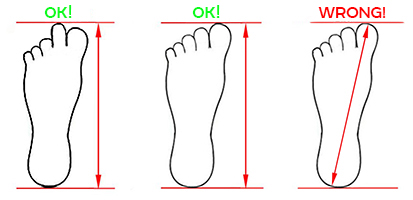 2. If one foot is shorter, choose a size that matches the longer foot: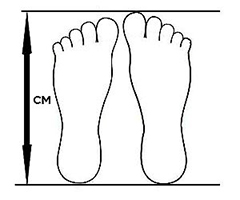 3. For shoes with a round or square toe, the length of the insole should be about 0.5 cm longer than the length of the foot: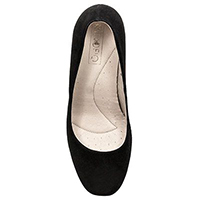 4. For shoes with almond or pointed toe, the length of the insole should be about 0.7 - 1 cm longer than the length of the foot:
5. For slides or sandals, the length of the insole should be equal to the length of the foot: