Maciejka ankle boots are a combination of eye-catching design and comfort of use, which makes them an ideal choice for lovers of classic, feminine style. Here are the reasons why it is worth paying attention to this model. The use of natural leather and high-quality fabric in shades of red and beige adds a unique character to the shoes. The almond toe ensures comfort and freedom of movement of the toes, which is crucial for the comfort of wearing the shoes. The openwork upper promotes foot ventilation, protecting against overheating and discomfort. The zipper makes it easy to put on and take off the shoes quickly, which increases the comfort of use. Soft insole with foam: Provides additional comfort by absorbing pressure and adapting to the shape of the foot. Stable heel in a natural cylindrical shape: Adds elegance, emphasizes the figure, and at the same time is stable and comfortable to use. Versatility and style: The boots are elegant, stylish and easily adapt to various styles, both with trousers and dresses. This is a model of shoes that allows you to combine fashionable design with everyday comfort, which makes them perfect shoes for various occasions.
| Size | Insole length (cm) |
| --- | --- |
| 36 | 24,4 |
| 37 | 25,0 |
| 38 | 25,7 |
| 39 | 26,4 |
| 40 | 27,0 |
| 41 | 27.5 |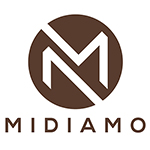 UNIVERSAL SIZE TABLE
HOW TO CHOOSE THE RIGHT SHOE SIZE?
1. Draw the foot on a white sheet of paper and draw two parallel lines, measure the distance between the heel and toe
2. If one foot is shorter, choose a size that matches the longer foot:
3. For shoes with a round or square toe, the length of the insole should be about 0.5 cm longer than the length of the foot:
4. For shoes with almond or pointed toe, the length of the insole should be about 0.7 - 1 cm longer than the length of the foot:
5. For slides or sandals, the length of the insole should be equal to the length of the foot: