Maciejka is a respected Polish footwear company with many years of experience in the production of women's shoes. The products offered by this brand are distinguished by the highest quality, mainly due to the use of high-quality natural leather. These leathers are soft, delicate, but at the same time very durable, which guarantees the solid workmanship of the shoes and provides users with high wearing comfort. The described pumps are one of the timeless propositions of the Maciejka brand for the spring and summer season. The upper is made of soft natural velor leather in intense, classic black. Clear cutouts on both sides of the upper and a strap with an adjustable ankle fastening give the model a feminine character. The original heel is distinguished by its non-uniform, ribbed surface and silver color, which gives the shoes a unique visual effect. Despite the considerable height, the heel is stable and slims the leg, ensuring comfort of wearing. The black bow above the heel adds a youthful character to the model, introducing an element of charm. The toe of the shoe has a slender, almond shape that allows the toes to lie freely. A soft, contoured insole made of natural leather ensures maximum comfort. Each pair comes with a spare set of shoes, which is a practical convenience. These elegant Maciejka pumps are the perfect choice for classy women who value not only comfort, but also want to attract attention with their original design. style.
| Size | Insole length (cm) |
| --- | --- |
| 36 | 24,9 |
| 37 | 25,6 |
| 38 | 26,2 |
| 39 | 26,8 |
| 40 | 27,4 |
| 41 | 28,0 |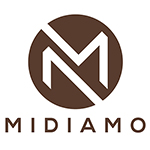 UNIVERSAL SIZE TABLE
HOW TO CHOOSE THE RIGHT SHOE SIZE?
1. Draw the foot on a white sheet of paper and draw two parallel lines, measure the distance between the heel and toe
2. If one foot is shorter, choose a size that matches the longer foot:
3. For shoes with a round or square toe, the length of the insole should be about 0.5 cm longer than the length of the foot:
4. For shoes with almond or pointed toe, the length of the insole should be about 0.7 - 1 cm longer than the length of the foot:
5. For slides or sandals, the length of the insole should be equal to the length of the foot: