Maciejka women's boots are comfortable and stylish footwear that will appeal to every lover of this type of shoes. The upper of these boots is made of high-quality natural velor leather in a charming shade of light brown. This is a proposition for women who value not only a fashionable appearance, but also comfort of wearing. The model presented here is characterized by the lack of a zipper, which makes the boots completely pulled on, making them easier to put on and take off quickly. The shoe insole is made of soft and pleasant to the touch natural leather, which guarantees incredible comfort while walking. The inside of the boots is covered with soft fabric, which additionally increases the comfort of wearing. The stiffened heel has a positive effect on the durability and stability of the shoes. The sole made of high-quality material provides good insulation, which makes these boots an excellent choice for both spring and autumn. This model of Maciejka boots will not only look great, but will also add character to your styling. Perfect design and high quality make these boots irreplaceable footwear for many styles. Additionally, the footwear was manufactured in Poland, which emphasizes local quality and attention to detail. The quality is rated at the highest level (I).
Standard (we recommend buying the most frequently worn size)
| Size | Insole length (cm) |
| --- | --- |
| 36 | 23,5 |
| 37 | 23,9 |
| 38 | 24,4 |
| 39 | 25,2 |
| 40 | 26,0 |
| 41 | 26,2 |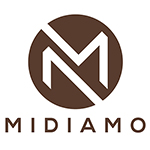 UNIVERSAL SIZE TABLE
HOW TO CHOOSE THE RIGHT SHOE SIZE?
1. Draw the foot on a white sheet of paper and draw two parallel lines, measure the distance between the heel and toe
2. If one foot is shorter, choose a size that matches the longer foot:
3. For shoes with a round or square toe, the length of the insole should be about 0.5 cm longer than the length of the foot:
4. For shoes with almond or pointed toe, the length of the insole should be about 0.7 - 1 cm longer than the length of the foot:
5. For slides or sandals, the length of the insole should be equal to the length of the foot: