Maciejka women's Black Boots
Original and comfortable women's cowboy boots from the Polish brand Maciejka are a perfect choice for women who value classic, feminine style. The upper of these boots is made of high-quality natural velor leather, which guarantees durability and comfort of use. The black color of the upper adds elegance and makes the shoes a timeless element of the wardrobe. It is worth paying attention to an interesting decoration in the form of a gold leather chain placed on the front of the shoe, which gives it character and originality. Additionally, a convenient zipper on the inside makes it easier to put on and take off the shoes, which increases the comfort of wearing. The interior and the insole of the boots are made of high-quality natural leather, which ensures convenience and comfort while walking. The insole lined with soft foam additionally affects the comfort of use. The low, shapely and stable heel, 3 cm high, naturally slims the leg and provides a solid basis for the entire figure. These boots are both elegant and universal, making them perfect for both trousers and a dress. This is the perfect choice for women looking for stylish and comfortable footwear.
Standard (we recommend buying the most frequently worn size)
Minimalna liczba towaru w zamówieniu hurtowym
| Size | Insole length (cm) |
| --- | --- |
| 36 | 24,3 |
| 37 | 25,0 |
| 38 | 25,5 |
| 39 | 26,4 |
| 40 | 26,9 |
| 41 | 27.5 |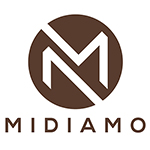 UNIVERSAL SIZE TABLE
HOW TO CHOOSE THE RIGHT SHOE SIZE?
1. Draw the foot on a white sheet of paper and draw two parallel lines, measure the distance between the heel and toe
2. If one foot is shorter, choose a size that matches the longer foot:
3. For shoes with a round or square toe, the length of the insole should be about 0.5 cm longer than the length of the foot:
4. For shoes with almond or pointed toe, the length of the insole should be about 0.7 - 1 cm longer than the length of the foot:
5. For slides or sandals, the length of the insole should be equal to the length of the foot: