The presented women's ankle boots by Maciejka are expressive footwear that certainly attracts attention with its unusual design. Made of natural, gold-colored grain leather with a metallic shine, these boots exude luxury and originality. The upper of the boots is unusually cut, with a characteristic "crack", which gives them a unique look. The pointed toe of the shoe adds elegance and a subtle finish. The slip-on model makes them easy to put on and take off quickly. The interior and the insole of the boots are made of high-quality natural leather, which guarantees comfort and adequate ventilation for the feet. A sole made of high-quality material and a 6.5 cm high block heel add style and self-confidence. This footwear will perfectly complement various styles, giving them an exclusive character. These ankle boots are not only stylish and elegant, but also perfectly express individuality and courage in fashion. An excellent choice for women who value unique design and high quality.
| Size | Insole length (cm) |
| --- | --- |
| 36 | 24,9 |
| 37 | 25,6 |
| 38 | 26,2 |
| 39 | 26,8 |
| 40 | 27,4 |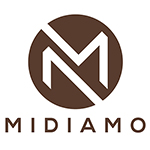 UNIVERSAL SIZE TABLE
HOW TO CHOOSE THE RIGHT SHOE SIZE?
1. Draw the foot on a white sheet of paper and draw two parallel lines, measure the distance between the heel and toe
2. If one foot is shorter, choose a size that matches the longer foot:
3. For shoes with a round or square toe, the length of the insole should be about 0.5 cm longer than the length of the foot:
4. For shoes with almond or pointed toe, the length of the insole should be about 0.7 - 1 cm longer than the length of the foot:
5. For slides or sandals, the length of the insole should be equal to the length of the foot: