Maciejka Red Low women's Shoes
Comfortable Maciejka sandals made of pink leather. The sandals are made of high-quality pink leather, which gives them a feminine and delicate look. This color goes perfectly with summer styles. The upper of the sandals is decorated with stitching that adds character and elegance to the shoes. Decorative details emphasize the aesthetics of the footwear. The sandals have a full heel and an open toe. Both elements are fastened with Velcro, which allows for easy adjustment and ensures stability while walking. The flat sole and ergonomic design of the sandals ensure comfort during long-term wear. This makes the footwear suitable for both long walks and summer outings. These comfortable sandals are perfect for summer days and various occasions. They can be worn both every day and for more formal occasions, adding subtlety and elegance to any styling. To sum up, comfortable Maciejka sandals made of pink leather, decorative stitching, full heel and Velcro fastened toes, combine elegance and comfort. They fit perfectly into the summer atmosphere, adding freshness and charm to any styling.
| Size | Insole length (cm) |
| --- | --- |
| 36 | 24,0 |
| 37 | 24,6 |
| 38 | 25,2 |
| 39 | 25,8 |
| 40 | 26,4 |
| 41 | 27,0 |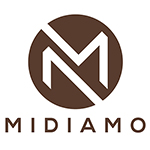 UNIVERSAL SIZE TABLE
HOW TO CHOOSE THE RIGHT SHOE SIZE?
1. Draw the foot on a white sheet of paper and draw two parallel lines, measure the distance between the heel and toe
2. If one foot is shorter, choose a size that matches the longer foot:
3. For shoes with a round or square toe, the length of the insole should be about 0.5 cm longer than the length of the foot:
4. For shoes with almond or pointed toe, the length of the insole should be about 0.7 - 1 cm longer than the length of the foot:
5. For slides or sandals, the length of the insole should be equal to the length of the foot: