The Polish brand Maciejka presents its latest model of low shoes, which draws inspiration from the previous design 01358. Driven by the desire to meet customer expectations, the manufacturer decided to combine the two most desirable elements, creating these unique and comfortable low shoes. The upper of these shoes is made entirely of high-quality leather. natural grain, characterized by a classic black color. The front of the shoe consists of a composition of several stripes in contrasting colors, adding charm and originality. This soft leather guarantees the perfect temperature for your feet even on the hottest days. The interior of the shoes is also finished with natural leather, and the soft leather insole increases the comfort of use. The sole is made of high-quality material and has a low, 3-centimeter wedge, which adds elegance and class to the entire look. These visual features make these shoes exude elegance and chic. After putting them on, you can safely say that they are not only elegant, but also extremely comfortable. They are a perfect addition to many summer clothes, perfect for various occasions. These low shoes attract attention with their design and quality, being a sure way to emphasize style and comfort in everyday styling.
| Size | Insole length (cm) |
| --- | --- |
| 36 | 23,7 |
| 37 | 24,3 |
| 38 | 25,0 |
| 39 | 25,7 |
| 40 | 26,3 |
| 41 | 27,0 |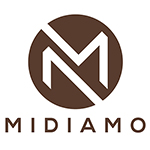 UNIVERSAL SIZE TABLE
HOW TO CHOOSE THE RIGHT SHOE SIZE?
1. Draw the foot on a white sheet of paper and draw two parallel lines, measure the distance between the heel and toe
2. If one foot is shorter, choose a size that matches the longer foot:
3. For shoes with a round or square toe, the length of the insole should be about 0.5 cm longer than the length of the foot:
4. For shoes with almond or pointed toe, the length of the insole should be about 0.7 - 1 cm longer than the length of the foot:
5. For slides or sandals, the length of the insole should be equal to the length of the foot: