"Classic women's Maciejka pumps with a low heel are an essential element in the wardrobe of every woman who values ​​elegance combined with comfort. The upper of these pumps is made of soft suede natural leather, and the elegant color of classic black gives them a timeless character. A characteristic, cut-out round the toe gives the shoes lightness and allows the toes to move freely, ensuring comfort throughout the day. The adjustable fastening on the foot joint in the form of two crossed straps ensures a perfect fit to individual needs, while adding originality to the shoes. The interior of the pumps is lined with soft natural leather, which guarantees comfort use. A well-shaped, leather insole lined with comfortable foam increases the comfort of wearing, making these pumps perfect for absolutely any styling - from trousers to skirts or dresses. These classic Maciejka pumps are a combination of elegance, comfort and versatility that will surely delight you. every woman. They are not only stylish, but also perfectly suited to various occasions, making each step unique."
| Size | Insole length (cm) |
| --- | --- |
| 36 | 23,4 |
| 37 | 24,1 |
| 38 | 24,7 |
| 39 | 25,4 |
| 40 | 26,2 |
| 41 | 26,9 |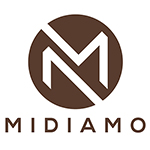 UNIVERSAL SIZE TABLE
HOW TO CHOOSE THE RIGHT SHOE SIZE?
1. Draw the foot on a white sheet of paper and draw two parallel lines, measure the distance between the heel and toe
2. If one foot is shorter, choose a size that matches the longer foot:
3. For shoes with a round or square toe, the length of the insole should be about 0.5 cm longer than the length of the foot:
4. For shoes with almond or pointed toe, the length of the insole should be about 0.7 - 1 cm longer than the length of the foot:
5. For slides or sandals, the length of the insole should be equal to the length of the foot: