Women's platform shoes from Maciejka. We present you the latest fuchsia model. The upper of the shoes is made entirely of natural patent leather, which guarantees the highest quality and durability. On the front of the upper there is an original decoration in the form of chains, which adds a feminine character to the shoes. The shoes have a closed and round toe, which provides additional protection for your feet. A solid platform with a heel 4 cm high at the front and 4.5 cm high at the back is made of high-quality material, which ensures stability and comfort while walking. On the outside of the upper there is a large, semi-circular Maciejka brand logo, which adds elegance and style to the shoes. Beige platform shoes are a perfect choice for women who value comfort and fashionable design. They match both everyday styles and more elegant looks. Choose quality and style and see for yourself the uniqueness of Maciejka women's shoes today! Quality:I. Country of origin Poland.
Standard (we recommend buying the most frequently worn size)
| Size | Insole length (cm) |
| --- | --- |
| 36 | 23,8 |
| 37 | 24,5 |
| 38 | 25,0 |
| 39 | 25,5 |
| 40 | 26,2 |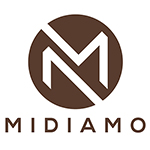 UNIVERSAL SIZE TABLE
HOW TO CHOOSE THE RIGHT SHOE SIZE?
1. Draw the foot on a white sheet of paper and draw two parallel lines, measure the distance between the heel and toe
2. If one foot is shorter, choose a size that matches the longer foot:
3. For shoes with a round or square toe, the length of the insole should be about 0.5 cm longer than the length of the foot:
4. For shoes with almond or pointed toe, the length of the insole should be about 0.7 - 1 cm longer than the length of the foot:
5. For slides or sandals, the length of the insole should be equal to the length of the foot: