Original, elegant women's boots produced by the Polish brand Maciejka. The upper is made of natural grain leather with a small decorative stripe made of fabric with a black and red buckle. The round toe allows for comfortable positioning of the fingers and gives them a lot of freedom. The inner side of the upper has a comfortable zipper along the entire height of the upper, which makes it easier to put on or take off the shoes. The insole and interior are a soft and pleasant-to-touch fabric that ensures comfort and convenience for your feet. The sole made of high-quality material has a maximum height of 5 cm, is well-profiled and perfectly insulates the feet from the ground, protecting them against cold and moisture. This model fits beautifully on the leg, gently slims it and gives a wonderful look to the entire figure. If you haven't decided on any model yet, this one is the right one. Order today and enjoy them for many seasons, adding freshness and an interesting character to your styling. The circumference of the upper in size 38 is 34 cm. Quality: I. Country of production: Poland.
| Size | Insole length (cm) |
| --- | --- |
| 36 | 23,9 |
| 37 | 24,4 |
| 38 | 25,2 |
| 39 | 26,0 |
| 40 | 26,6 |
| 41 | 27.2 |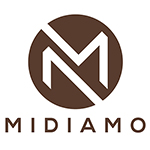 UNIVERSAL SIZE TABLE
HOW TO CHOOSE THE RIGHT SHOE SIZE?
1. Draw the foot on a white sheet of paper and draw two parallel lines, measure the distance between the heel and toe
2. If one foot is shorter, choose a size that matches the longer foot:
3. For shoes with a round or square toe, the length of the insole should be about 0.5 cm longer than the length of the foot:
4. For shoes with almond or pointed toe, the length of the insole should be about 0.7 - 1 cm longer than the length of the foot:
5. For slides or sandals, the length of the insole should be equal to the length of the foot: