Woman's Pumps Black Leather 06285-01-00-7
The described black pumps from the Maciejka brand are a classic proposition that combines elegance, comfort and universality. Made of a combination of high-quality natural leather: full-grain and patent leather with a subtle animal motif, they present a refined design. The black pumps gain elegance thanks to a black rectangular decoration placed on the vamp and the manufacturer's logo decorating the outer side of the shoe. The stiffened heel is an element that prevents the deformation of the footwear and keeps the feet in the right position, which translates into comfortable wearing. The inside of the shoe is lined with a pleasant-to-touch velor fabric, adding comfort and ensuring good ventilation of the foot. A low, stable heel is an excellent choice because it naturally slims the leg and at the same time provides a solid base for the entire figure. The soft insole and flexible sole create a flex system that perfectly absorbs each step, ensuring comfort while walking. These pumps are beautiful and comfortable, making them the perfect choice for women of all ages. They are versatile, they match both dresses, skirts and trousers, which makes them universal in various styles. To sum up, the described pumps are a proposition for women who value classic style, elegance and comfort. The I quality mark and production in Poland confirm the high quality of workmanship, which is characteristic of the Maciejka brand. These are perfect shoes that will surely satisfy demanding customers.
| Size | Insole length (cm) |
| --- | --- |
| 36 | 24,0 |
| 37 | 24,6 |
| 38 | 25,0 |
| 39 | 25,6 |
| 40 | 26,2 |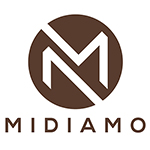 UNIVERSAL SIZE TABLE
HOW TO CHOOSE THE RIGHT SHOE SIZE?
1. Draw the foot on a white sheet of paper and draw two parallel lines, measure the distance between the heel and toe
2. If one foot is shorter, choose a size that matches the longer foot:
3. For shoes with a round or square toe, the length of the insole should be about 0.5 cm longer than the length of the foot:
4. For shoes with almond or pointed toe, the length of the insole should be about 0.7 - 1 cm longer than the length of the foot:
5. For slides or sandals, the length of the insole should be equal to the length of the foot: